It's time to take a moment and reflect on what a year it has been.  2017 saw some major changes in my life, mainly the recording of a brand-new solo album (with many people contributing their talents, it wasn't entirely "solo"), Songs of Serenity (you can buy it here!).  We've played a bunch of shows to support the new record, and had some great times, especially at the CD release party at LanaLou's – a celebration we will be repeating in a couple of months for the official release of the 12″ vinyl record (with bonus track!  so excited!)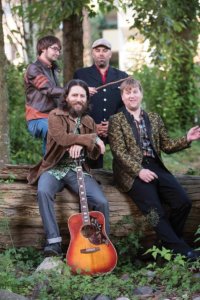 I owe so much to my awesome collaborators: above all, my bandmates Derek Macdonald on keyboards and vocals, Eric Lefebvre on bass and vocals, Adrian Buckley on drums, vocals and mixing.  Beyond the band, we have to thank Matt DiPomponio, who recorded everything out at Echoplant Studios; Steven Drake, who mixed the lead single Say I Do, which featured some blazing steel guitar work from him as well; Graham Myrfield who added his backup vocals to many of the songs in one long and memorable studio day; Scott Fletcher who helped out with some additional recording, as well as laying down a great slide part for the song Trigger; and Meghan Engel for her sweet fiddle part on Todays – one day, we'll meet in person!
And it doesn't end with just the musical creation, I had an incredible group of people contributing their particular talents to every aspect of this project.  Where would I be without Brandy, who helped in a million ways, primarily creating this website and our smooth-running business operation; the fabulous Wendy D who took all the pictures and helped us create a visual look to go along with the sounds; and Exploding Haggis, who designed the album and helped define the overall look of everything with his keen eye for colours, fonts, etc.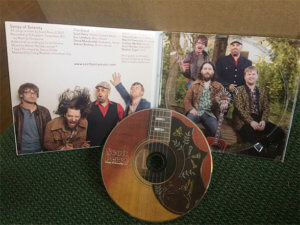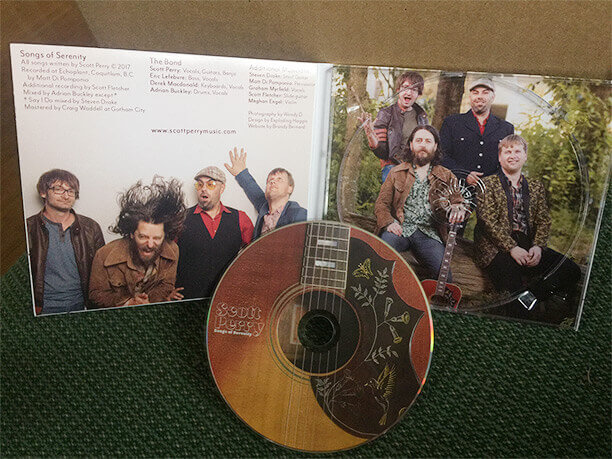 Which brings us to Robert Riendeau, who truly makes visual what our ears receive as music, a longtime collaborator who I love working with for his unique vision – which always comes entirely from the song as he hears it.  Robert and I went to Las Vegas for the first video that launched all this (Say I Do), but the latest one he put his cinemagical touch to was shot a lot closer to home.  It was shot AT home, my home, true to the central message of the song Serenity.
So, I would like to close out this amazing and fruitful year with this little video that comes from the heart and sums up what making music means to me.  I hope you all enjoy it!  From our home straight to yours, Merry Christmas, Happy Holidays, and Happy New Year!  2018 will bring much more, and I can't wait (I'll get back to you later!)