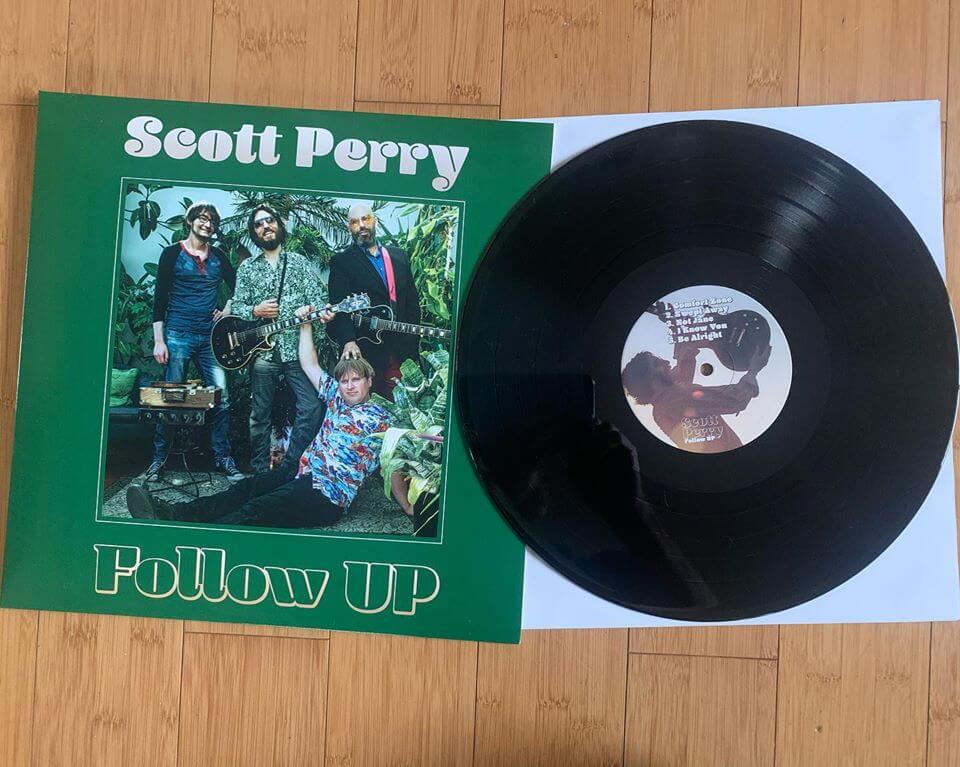 One week from tonight – Saturday, Feb 1 – we'll be rocking LanaLou's with friends The Walk-Ins and The Furniture, who will close out the show celebrating drummer Lana's birthday, which will be followed by my own Brandy's birthday Feb 3. For once, I am not releasing an album on my own birthday, but someone else's!
It took a while to get this done, but there was no way I could leave our second album (following Songs of Serenity) as CD and digital only. After a long wait, Follow UP is officially being released on glorious vinyl – come down and get your signed copy in person as we perform songs from both albums (and even from the next one!)
You can't have a two-sided disc with only 9 songs, so like our first, this vinyl LP includes a bonus track – which is officially released as of RIGHT NOW! The song is called Go Away, and is one of my earliest – dating back all the way to 1990. It's a 30-year-old gem finally getting its debut on this record and a cheeky lyric video you can check out on youtube here: https://www.youtube.com/watch?v=ubvP4I3KrrE
View it, share it, buy it (HERE), dream of making our fair yet precipitous city rain-free with the power of positive thinking (just kidding, I guess, we need rain right?) – but best of all, get on down to LanaLou's Saturday and see it played live, like music was meant to be enjoyed! See you all there.