The third song off our brand new upcoming album Follow UP is this quirky little number called Not Jane, check it out!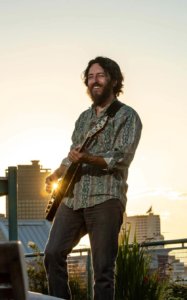 Nothing against the name Jane, of course!  This just happened to be a real-life experience where a girl named Angel (for real) swooped down out of nowhere while a friend and I had coffee on Commercial Drive.  She turned out to be a teenaged model skipping high school to do a photo shoot later.  We shared a few memorable moments and she moved on, leaving a subtle wonder in her wake as we exchanged glances thinking, "did that really just happen?"  I couldn't resist turning it into a song later the same day, with the twist of turning Angel into the "plain" name, and not Jane.
Check back tomorrow for a preview of the next song from Follow UP, coming out in just over two weeks, Saturday, September 8th!