This is it, I've already mentioned it all over the place, but you can officially take it to the bank that our brand-new album Suite:Dreams is coming out July 1. This will be the 3rd album by Scott Perry & the EastVangelicals, following 2017's Songs of Serenity and 2018's Follow UP.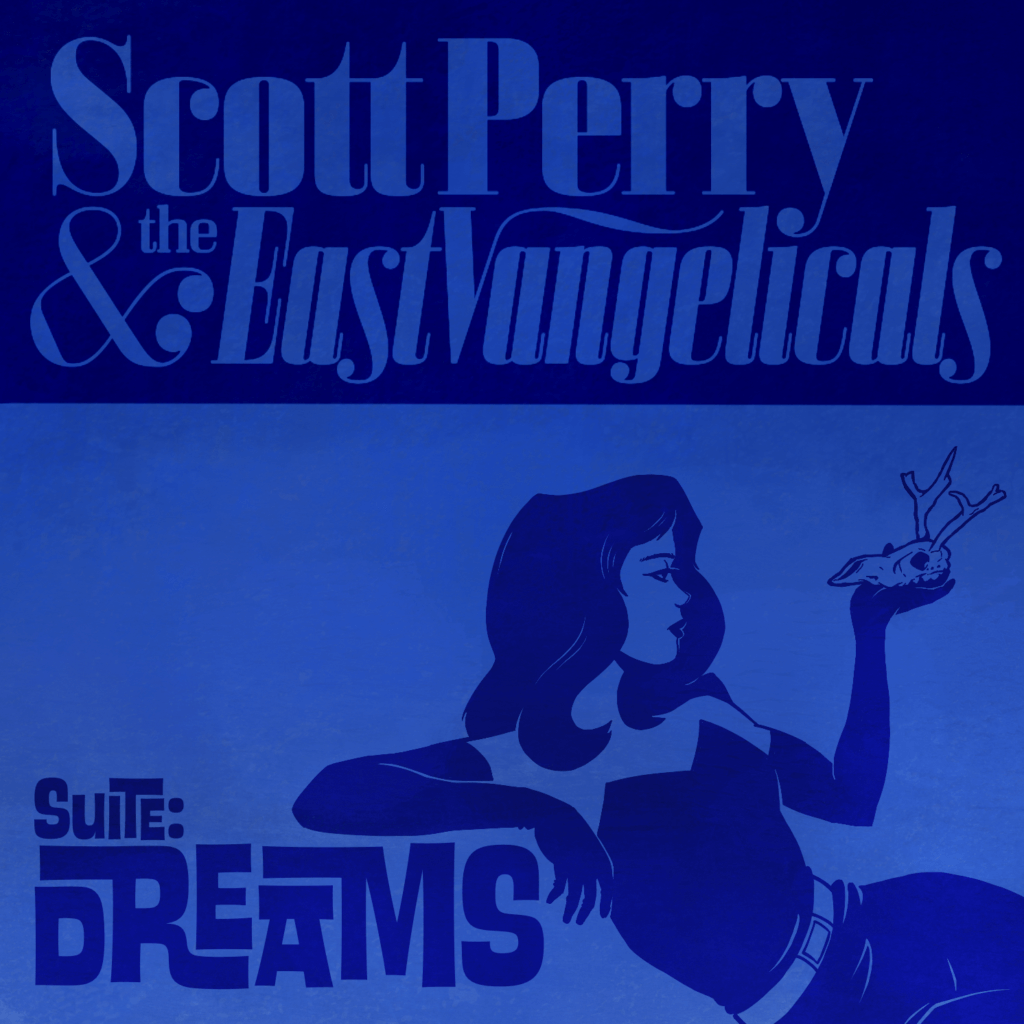 There have been delays – I can't blame them all on the 4 months of purgatory we've gone through, although Covid can take most of that blame (the most common excuse of 2020 can handle it). But we got the last little bits of harmonies and touches done and Adrian mixed away with me over his shoulder online instead of in person. We are super happy with the results and can't wait to share this with you!
Whether we will actually have physical product by the 1st is still up in the air – vinyl for sure won't come till later this year, but even CDs could be delayed a little past the launch date (distro to popular sites like iTunes, amazon, apple music, spotify, etc will take a bit longer too). But it will all be up digitally for purchase and available to hear at least on this site.
Best of all, with extreme caution in mind, and against all odds, it looks like we will have a real live Album Release Show too! LanaLou's has hosted all our previous releases, and they have a plan to reopen in July, just in time for us to sneak in and be their first live show back! We're doing advance sales to control the numbers, only 40 people will be let in (with staff and band we'll come under the 50 allowed in BC's current phase 3 of reopening), and it may feel a little more distanced than usual, but we're going to do whatever it takes to make this happen! All the details, and reservations, HERE.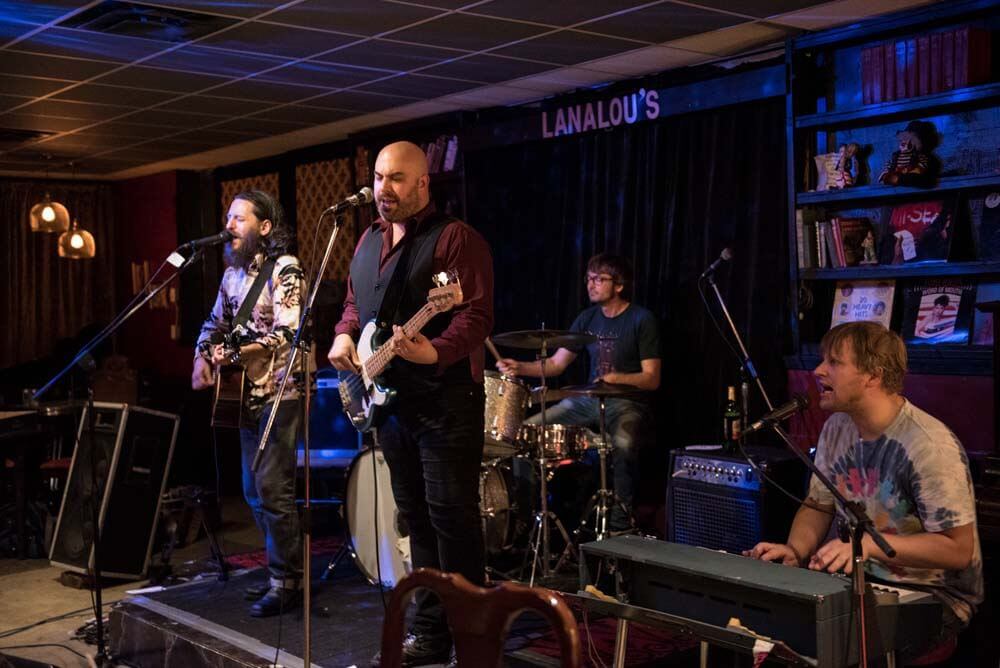 What we've been missing so much!
I hope that night will be a big release – not just of this record, but of all that built-up tension and anxiety. I know 40 isn't a lot, and most of you won't be able to be there – many people will opt to take the more cautious stance of holding back a little longer, and that's OK. We will plan for more shows as the recovery really takes hold (I exercise my natural optimism on this score), on into the summer and fall.
Whether you can see us live July 1st or not, this album will be coming to life that day. It is of course Canada Day, but more personally and significantly in this case, it is my anniversary with the one who inspired all these love songs that are about to waft out into the world. Because I think what the world needs now is Love. Sweet love.