Well, we've had a good busy stretch over the past month and a bit — apparently too busy for me to update the old website in a timely fashion!  That's how it goes, sometimes you're just doing things, other times you have to step back and take a moment to talk about things you are doing.
We played two weekends in a row to close out 2017 – Dec 23 at the Railway (with Gold Stars Are For Suckers) and Dec 30 at the Fairview Pub with Danny Echo and the Shittalkers.  Then we rolled right into the new year with a big show back at the Fairview alongside Preston & Fletcher and The Eleven Twelves on Jan 19th.  This was my favourite show to date of this new Scott Perry band.  We had lots of people there, crazy dancing, a very engaged crowd and great sets by all three bands.  When you can feed off an audience's energy and pour it all back out, that's when you really get what a live performance should be. Here's a little glimpse of the night's energy:
So, I guess I'll keep playing shows for a while yet!  February will be another busy live month, if only for me and my treasured '72 Gibson Hummingbird.  Sunday Feb 11th I am playing an acoustic set opening for local psychedelic garage rockers Songs of Serenity (buy here!) and then I get to sit back and enjoy a fantastic band I haven't seen in too long!  The Heritage has great food to go with all those drinks, there's no cover and a full night of music, so we hope to see you there!
And continuing my ongoing love affair with the Fairview Pub, I will be hosting open mic nights there every Wednesday in February.  So I'll be playing more acoustic gems myself those nights, plus enjoying a wide variety of performers getting up to strut their stuff.  It's a very supportive environment, so I encourage everyone who might want to play a few songs to bring their instrument down and sign up (I'll be there from 6:30-10pm).  I have a few special treats lined up, so even if you don't perform, you should make it out to watch the show.  The Fairview is a great pub to just hang out in, so come on down and say Hi.
As for the band, we are gearing up to go back into the studio this month to continue work on the ten songs we have lined up for 2018's follow up album.  I will post updates on that as we firm up dates and get down to business.
Lastly, the long-awaited vinyl edition of Songs of Serenity – awaited by no one more eagerly than myself! – is finally on track and definitely going to be available in March.  We have listened to test pressings, so this is really happening, and it sounds GOOD.  Once we have a confirmed date, I will post an update on pre-ordering and announce a new album release show.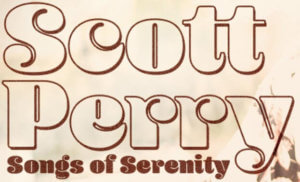 Stay tuned, music fans!  See you out at the Heritage and Fairview my Vancouver fam!