The 4th release from Scott Perry & the EastVangelicals is a highly personal album born from the universal experience of losing one's parents, which explores the raw emotions of grief, loss, and celebration of life.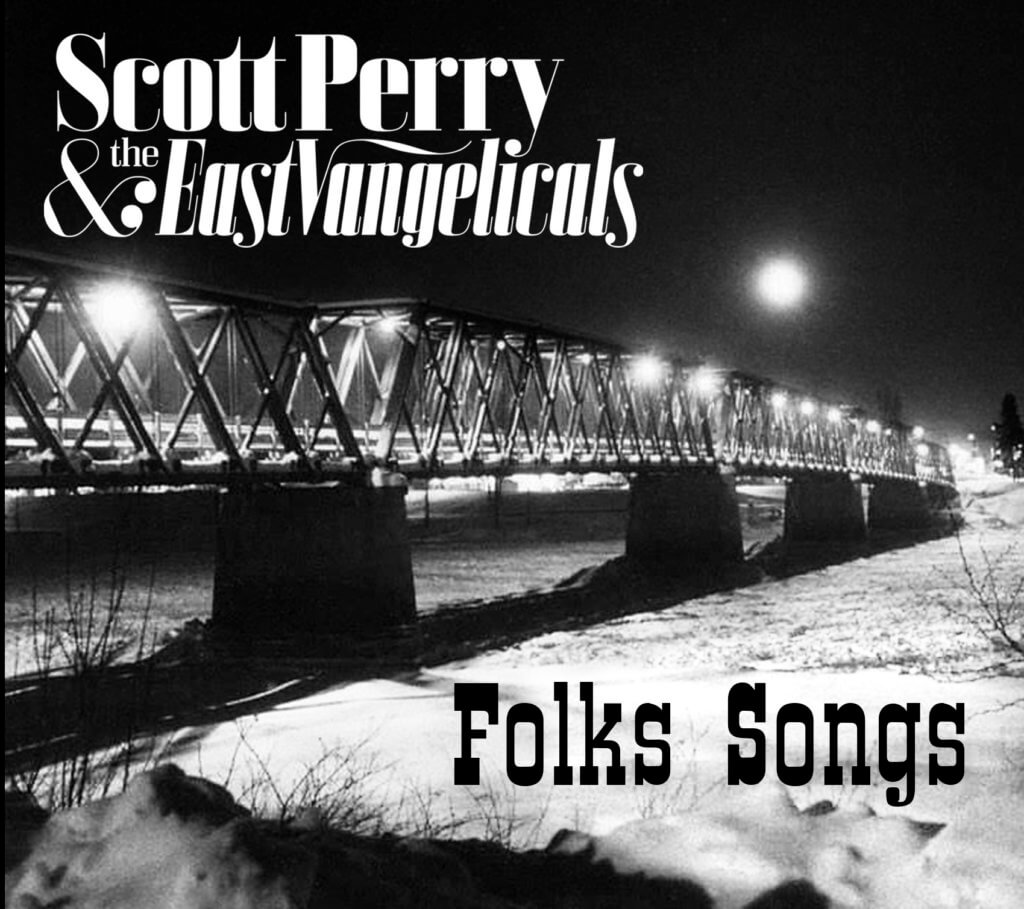 That challenging pandemic period of 2020-22 impacted the plans for previous album Suite: Dreams (not being able to play live for so long, for one), causing it to be delayed and eventually released in 3 phases: a "soft" digital release on July 1st 2020, then a CD release in 2021, and finally (thanks to worldwide vinyl shortages), a 12″ vinyl LP in early '22. But the first half of 2022, as the health crisis finally seemed to be on the wane, was spent hard at work recording and bringing this next long-planned album to life, . The first recording sessions were still masked, but the band soldiered on, and work proceeded apace.
Losing both parents in 2015/16 had led directly to the formation of this band, and inspired Scott Perry's current career as a singer-songwriter. Right from the beginning he knew he wanted to record this tribute: a celebration of their life, as well as an introspective exploration of death and loss. Songs like "Let it All Go" and "Picture of a Life" explore the grieving process, as universal and utterly personal, while the upbeat "Mothers Day" celebrates the life of a parent and album-opener "Don't Wait" drives home how precious every moment is, with a driving beat and lush harmonies. Three songs were composed from lyrics by Perry's father Gordon, adding another personal family layer to this album of home, love, loss, and grief.
Rounding out the band's 4-album journey from innocence to experience – the march of the seasons summed up as The Serenity Cycle – Folks Songs' mature wintry reflection on death and grief is a particularly poignant companion to 2020's summery album of lovesongs, Suite: Dreams. Death and Love are both integral parts of life, personally felt, universally experienced.
The Songs

(click for audio, lyrics etc)
Don't Wait – Advice my dad gave to his grown children after our mother passed away – whatever it is you want to do in this life, do it now!
Mothers Day – A birthday song for my mom's 70th, a companion piece to the one I'd earlier written for my dad.
Far From Home – Written for my father's 75th birthday, celebrating his life in particular and the concept of home in general; with a single mournful verse added after his death.
This Roamer – My dad's early attempt at a song, which I never heard but recreated – an old school story song about roaming through life without ever finding exactly what you seek.
My Cariboo – The first of my dad's poems I set to music, all about the homeland that raised us both and how you may leave it, but it never leaves you.
Muddy Fraser – One more paternal poem turned into a song, the river that ran through our hometown treated historically and as an image of change and time flowing on.
Mom – Written while my mom was in the late stages of cancer, emotionally considering all the things she had done and what she meant to me.
Picture of a Life – After my father's death, this song poured out: personal details of a life build a universal cry of grief that transitions into an upbeat chorus celebrating the good times and memories.
Let it All Go – Grief is personal, different for us all, but universal: this song works through the process we must all face, and offers the comfort that whatever pace you go along that path, it's OK.
Never Gone – A lullaby-like reflection on losing your mother, and how you will never lose the important things she meant to you in your life: nothing is more personal and universal than love for your mother.
Recorded by Adrian Buckley
     at Chez Miaou & The Funhaüs
  and by Jackson Gardner
     at Freedom Liberty and Flash Recording
  and by Matt Di Pomponio
     at Echoplant Sound
Mixed & Mastered by Adrian Buckley

      The EastVangelicals:
Scott Perry: Vocals, Guitars, Banjo
Eric Lefebvre: Bass
Derek Macdonald: Keyboards
Adrian Buckley: Drums

Featuring:
Jackson Gardner: Steel Guitar
Benjamin Hay: Trumpets

Cover photograph by Gordon Perry
Design by Andrea Robertson
Additional design & photography: 
    Brandy Bernard and Scott Perry

All songs © 2022 by Scott Perry 
  (with lyrics by Gordon Perry on My Cariboo
      This Roamer, and Muddy Fraser)